Note: this software exists only in French version.
Straticad has a long history of designing geotechnical data within your environment.
To visualize borehole symbols on plan maps and elevations, to configure the drawing of borehole data, to automatically implement this data in 2D or 3D. But Straticad 3.0 offers a real innovation:
The calculation and drawing of soil layer boundaries in 3D;
Automatically draw and calculate the isohypses/isopaque of a soil layer;
Rapidly draw the boundaries of one or more soil layers on an elevation;
Restore 3D surface or volume soil layers in the CAD software.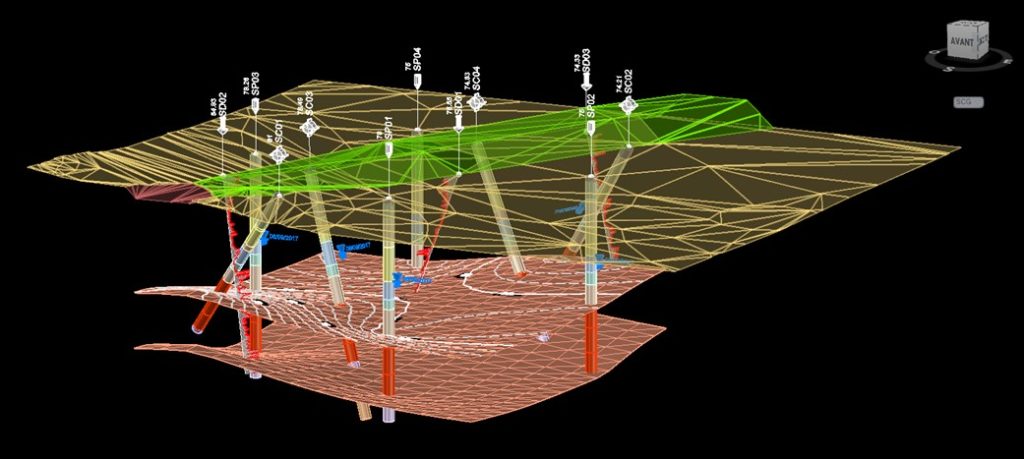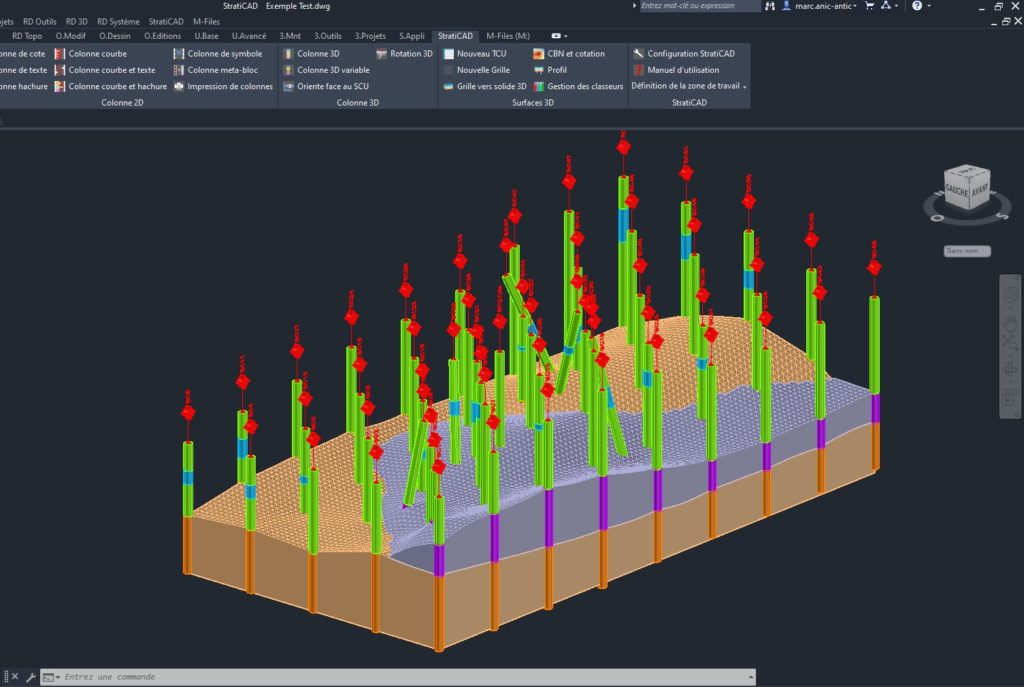 THE STRENGTHS OF STRATICAD
The CAD SOFTWARE IN WHICH STRATICAD 3.0 interacts
The tools and functionalities of Starticad 3.0 are added to the software environments:
– AutoCAD 2012 to 2023;
– Bricscad;
– ZWCAD;
– GstarCAD.
From your data saved in Excel or in .csv files, Straticad V3.0 offers.
IMPLEMENTATION TOOLS
Implementation of survey symbols in plan view.
Implementation of all or part of the surveys on the sections and profile along the project.
Automatic implementation of survey logs in 2D or 3D.
TOOLS FOR creating SURVEY LOGS IN 2D OR 3D 
Easily and rapidly configurable design
– ratings and text
– hatching associated with stratigraphy
– curves for the representation of graphs
– curves associated with text or stratigraphy
– symbols such as water level, among others
CALCULATION AND DRAWING OF SOIL LAYERS IN 3D
From the same databases used for the implementation of surveys and for the drawing of logs Straticad 3.0 proposes:
– Analysis of databases using filters and customised choices;
– Calculation of regular point grids according to the kriging method;
– Geometric and numerical operations on point grids;
– Drawing and automatic dimensioning of level curves;
– Automatic cutting of floor layers;
– Reproducing floor layers into 3D surface and solid objects.